Destination for Authentic Rugs and Textiles
A rug can change the whole style of a room, so there's a ton of strain to pick the right one.
It should change your space whilst also giving a style statement. It can be intense to find one that offers the perfect balance.
We at Najaf Rugs believe in only offering high-quality, unique rugs over any other point while sourcing our rugs.
Thus, we have curated a basic manual to help you buy and maintain the ideal rug.
TABLE OF CONTENT
1. Introduction
2. Najaf offers a plethora of rugs
3. What are the benefits of using authentic rugs?
4. Decorate your living room with magnificent Persian rugs
5. Mystify your bedroom with vintage rugs
6. Traditional rugs to beautify your home
7. How to choose the right rug?
8. How to maintain the quality of your rug?
9. Final verdict and CTA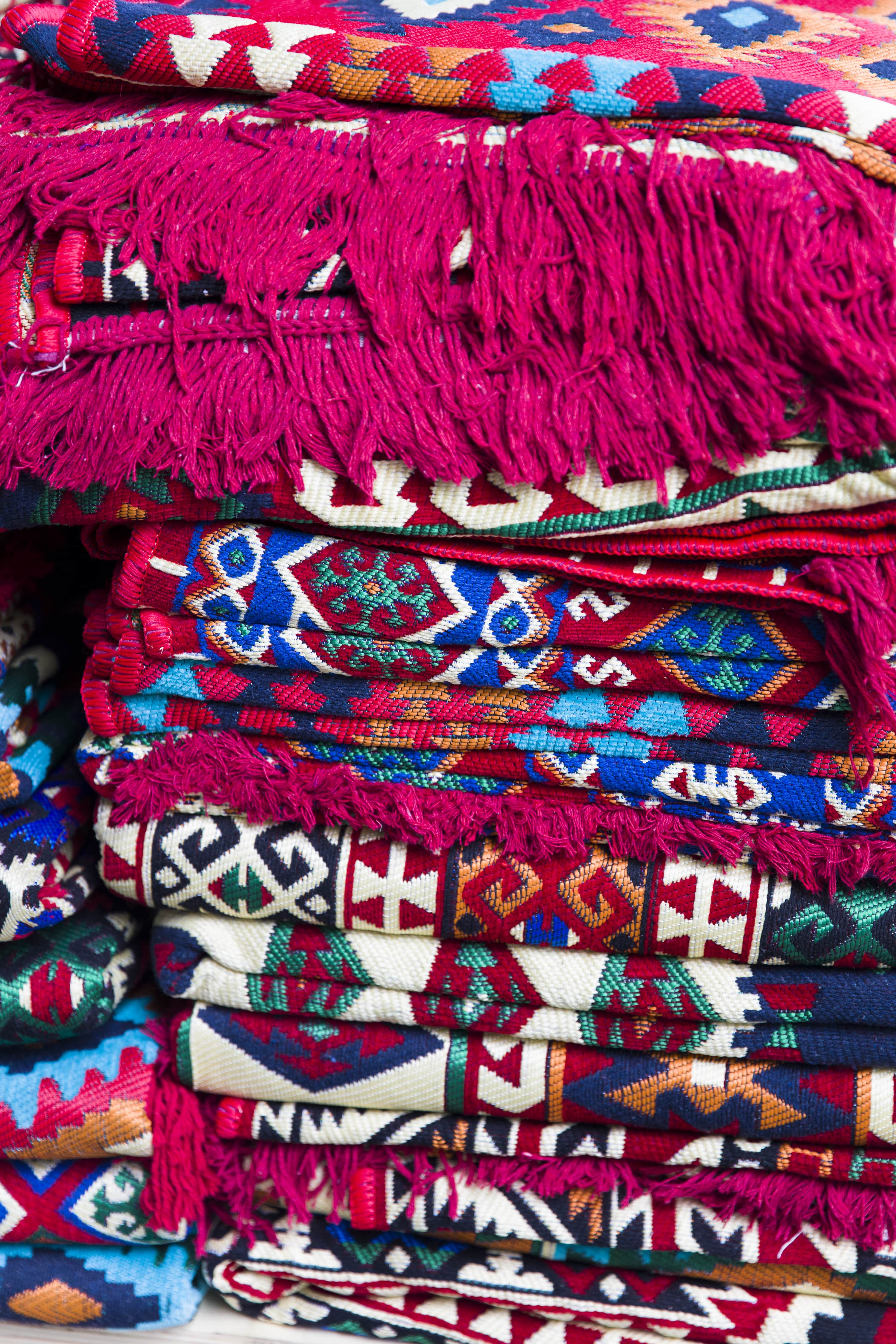 Najaf Offers a Plethora of Rugs
At Najaf Rugs, we're the home of beautiful hand-picked and carefully woven Rugs and Textiles, obtained from around the globe only for our customers.
We specialise in Traditional and Tribal rugs as they have a specific aura that mass-produced modern rugs just can't seem to replicate.
You'll find that we have an enormous variety of traditional, tribal, vintage and new Rugs - so we will undoubtedly have something for your space.
Each handwoven rug is a masterpiece. This way, what you purchase simply isn't a machine-made mass-produced item but a product with incredible craftsmanship that you can treasure forever.
Like the work of art, these rugs can go down through the ages. Most handcrafted rugs end up as family holdings that many generations get to see.
What are the benefits of using authentic rugs?
Rugs have many more purposes than just looking great in your space. They're a great way to insulate a room, protect your floors, feel the coziness of the wool underneath your feet, and best of all, you support incredible artisans who continue this old-age craft.
It's our firm conviction that everybody ought to have no less than one rug, and we'll explain to you why-
Gives Exceptional Warmth
Assuming that you have hardwood floors, you know how cold they can feel when you walk shoeless.
Putting the right rug over your hardwood floor will assist with keeping your feet warm and the room protected from chills.
A bit of extravagance
While rugs positively take us back to traditional times, it also adds a hint of extravagance to a room.
The delicate surface of the rug feels like an extravagance under your feet and heats any room.
It acts as a divider of the room beautifully.
Using dividers to separate an enormous room into more modest spaces will finish the work; however, the outcome can look confined and unattractive.
Putting rugs to separate the space assists you with accomplishing your perfect look without swarming the space.
The rugs go about as lovely limits for each space.
Rugs are not an out-of-style thing.
New varieties and patterns might occasionally be acquainted, yet Najaf's rugs' allure won't ever disappear.
Regardless of the sort of rug you buy, they will supplement the interior style of your home.
CLEANING IS LESS PROBLEMATIC
Rugs are not challenging to clean.
Customary vacuuming once a week is effective in eliminating dust. For deep cleaning, get in touch with a professional rug cleaner - it's essential to leave the nitty gritty cleaning to the professionals so you don't damage your rug.
Fringes are best to be avoided when vacuuming your rug as the vacuum damages this part of a rug first as it's the most fragile. Also, damaged fringes lead to the unwinding of the rug, which you want to avoid at all costs.
DECORATE YOUR LIVING ROOM WITH MAGNIFICENT TRADITIONAL RUGS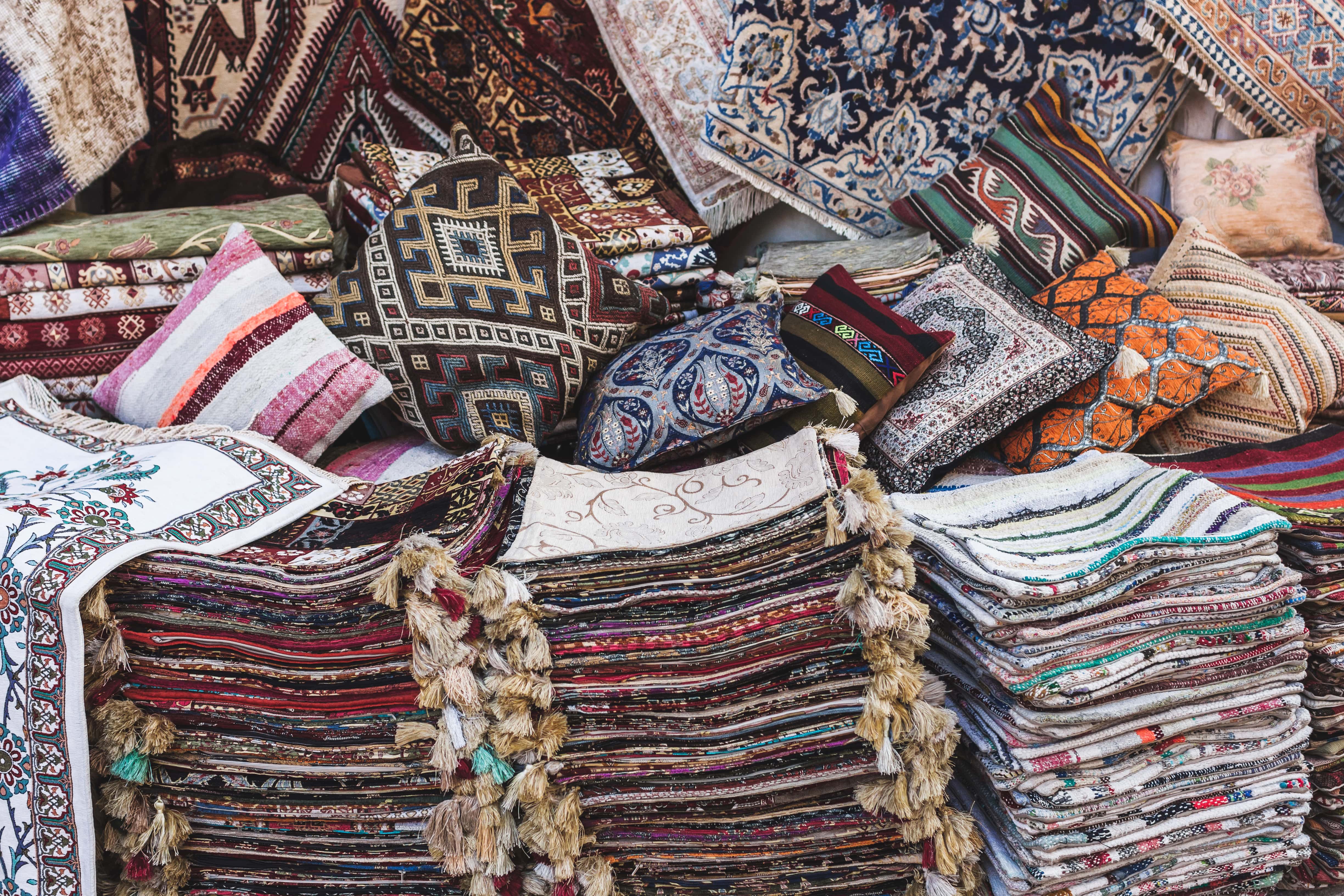 A frequently asked question 'are Traditional rugs in fashion?'
The response is a total yes! Traditional rugs are the best decision for your interior style. The authenticity behind classic and tribals is unmatched by anything else. Incredible artistry is never going out of fashion.
The details in the rug-making process are exceptional, and a Traditional rug is no expectation.
MYSTIFY YOUR BEDROOM WITH VINTAGE RUGS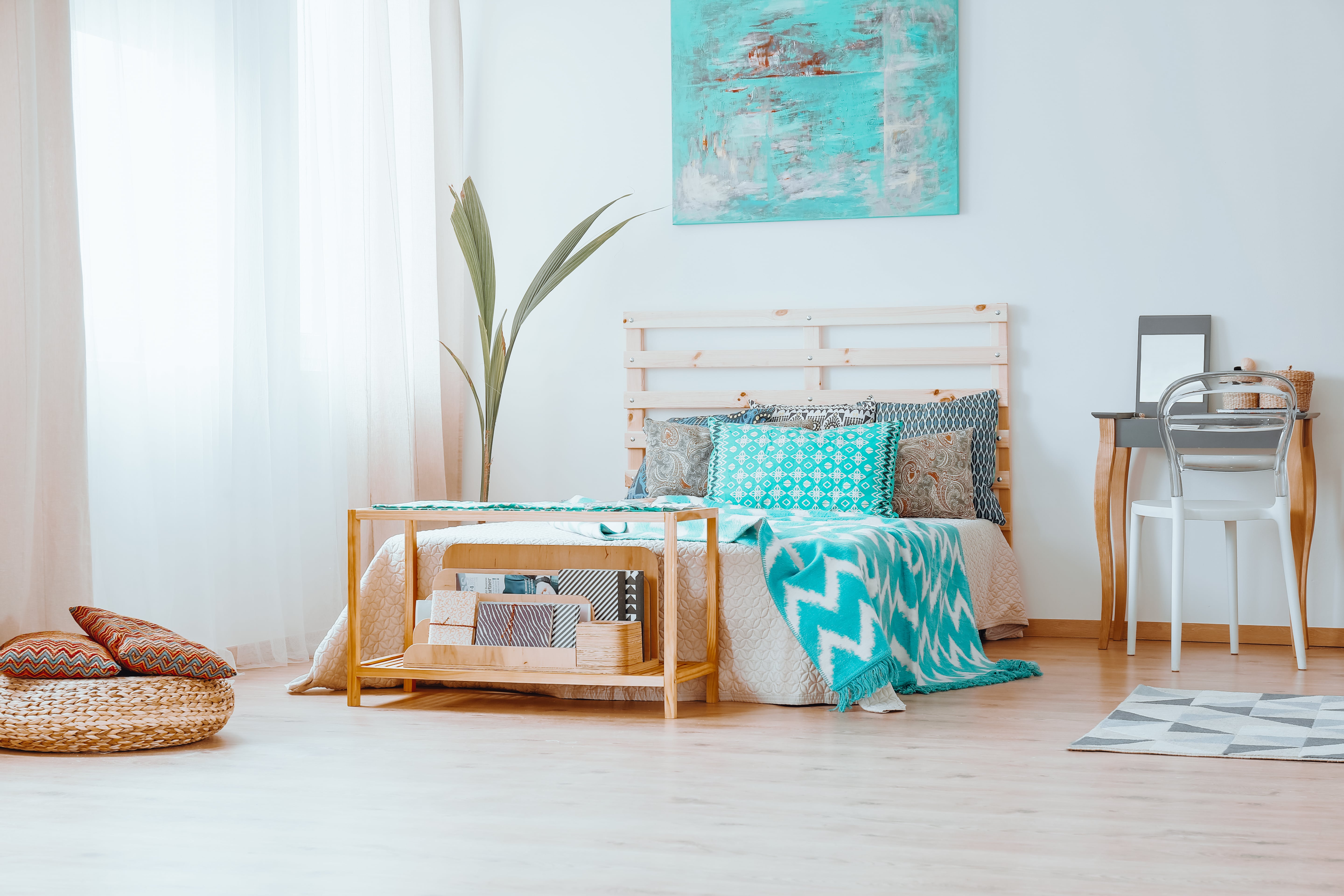 Assuming you ask a couple of Interior designers, classic rugs are worth the effort, particularly if you're searching for something that could be a legacy one day.
Also, a few styles may be preferable over others regarding life span.
Regarding rugs, "Antique rugs" positively doesn't need to mean tedious or outdated. So many vintage rugs play well with the present furniture outlines.
Vintage rugs add a dash of tastefulness and a worldwide impact that can immediately change any room.
The feels
These rugs typically highlight complex flower themes, nitty-gritty lines, a smooth surface, and symbols of social and historical importance.
While vintage rugs are intended to look rare, these carpets have an immense allure and can supplement a wide assortment of home themes, including modern-day and contemporary spaces.
Vintage Persian Shiraz Rug
At Najaf Rugs & textiles, our one-of-a-kind best-selling Vintage rug is the Handmade Vintage Persian Shiraz Rug.
It is a one-of-a-kind antique Persian rug; this rug has the wears of a beautifully worn vintage rug ready to liven up any home or space.
Besides the mentioned Rug, we offer various types of vintage rugs.
Namely- Handwoven Vintage Persian Kerman Rug, Handwoven Vintage Persian Tabriz Rug, Handmade Vintage Caucasus Rug, Handmade Vintage Persian Hallway Runner and much more for your lovely homes.
TRADITIONAL RUGS TO BEAUTIFY YOUR HOME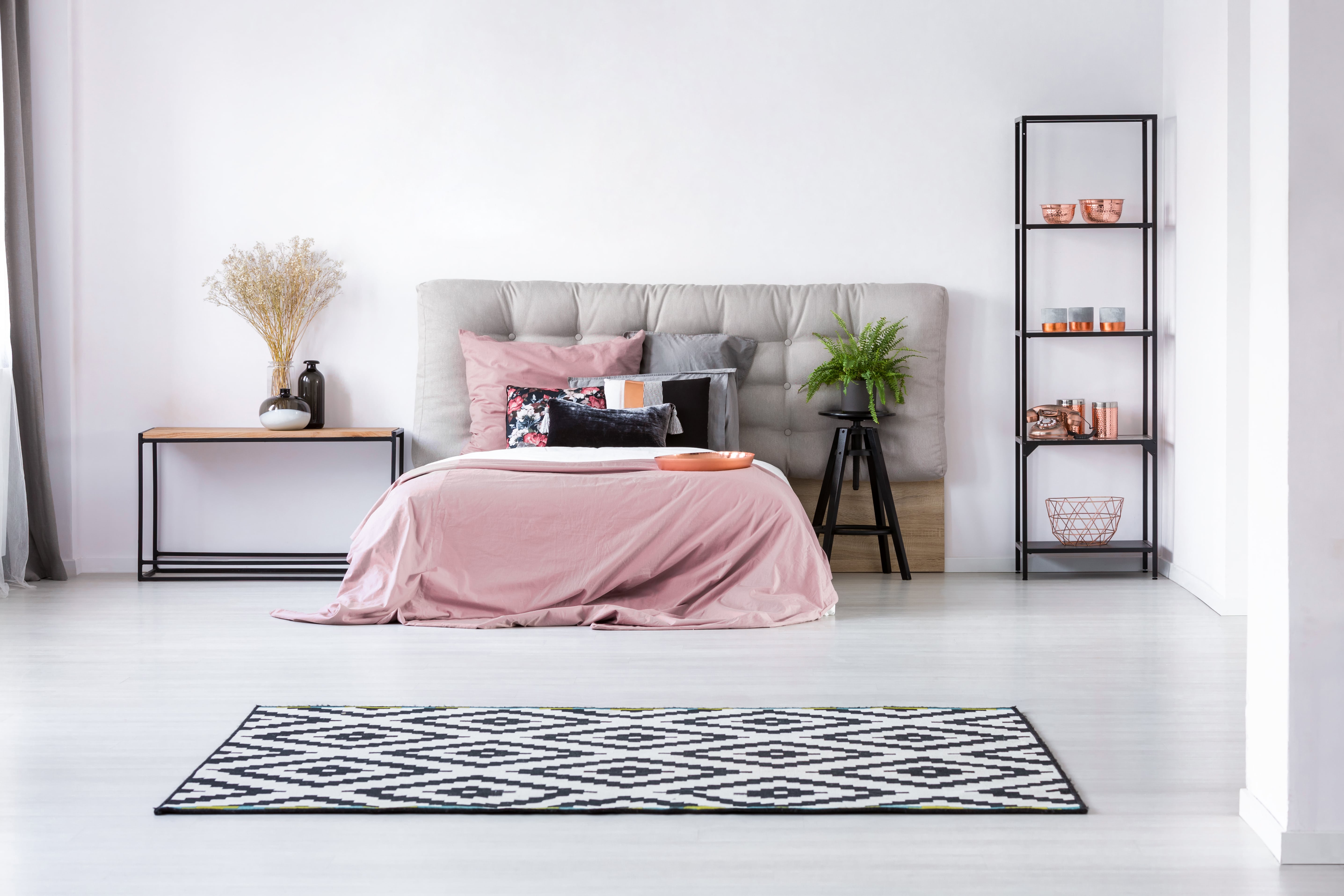 While countless kinds of rugs are accessible in the market today, traditional rugs stand apart from the rest.
These rugs ensure goodness and class in your home.
Not only are they extraordinary due to their distinctive varieties and perfect colours, but they are also a result of the flawless craftsmanship that goes into them.
THE FEELS
Traditional rugs are also known to endure for the long haul as they improve the interior style and provide them with an enriching piece of history.
They won't ever be outdated and can blend well with your interiors, regardless of the ongoing style.
Choosing the ideal rug for your home can also be very confusing with the boundless designs among an expansive range of examples and varieties.
In any case, we need you not to stress since we are here to help you decide which type of rug is suitable for your home.
Despite mainstream thinking, traditional rugs don't just suit exemplary and classic house interiors. They also very well may be utilised in a variety of room settings, no matter the style of your home.
AFGHAN CHOBI RUG
At Najaf rugs & textiles, our one-of-a-kind, best-selling traditional rug is the Handmade Afghan Chobi Rug.
Chobi rugs are a classic within Traditional Rugs. They are durable and reliable; rugs last just about anything you throw at them.
The name 'Chobi' translates to 'colour like wood' in Farsi. Therefore, this name is appropriate as the most common colours used in Chobi rugs are colours that can be found in different types of wood.
This rug is one of the highest qualities available within Chobi rugs.
HOW TO CHOOSE THE RIGHT RUG?
With such countless styles, varieties and materials, how do you know which rug is appropriate for you?
It's way more straightforward than you think it is.
Following are some standard rules to assist you with picking the right rug:
LIFESTYLE
Two of the most significant variables to consider while picking a rug you'll live with are your way of life and your very own style.
For a rug that will endure, you'll need to ensure it can hold up to your way of life.
COLOUR SCHEME
Since a rug effectively serves your room, the variety and style of your rug can lay out the temperament.
Dark, rich varieties assist with characterising a more personal space, while lighter tones cause a more modest space to seem more significant.
Spicy tints, for example, yellow, orange or red, add warmth, while cool tones create calm in a bright room.
RIGHT SIZE
Before you go out to the rug shop, you'll have to do a little work, beginning with estimating the place where you'll put your rug.
You should choose a base and the ideal size to provide you with a more extensive determination of rugs to browse.
Each room has a particular capability, beat and style. These things should be thought about while choosing the ideal area rug for your space.
HOW TO MAINTAIN THE QUALITY OF YOUR RUG?
Having a fine handcrafted rug, particularly a more seasoned or antique rug, isn't just a delight and a responsibility.
It is to your most significant advantage to keep up with the look and state of your rug, which with a touch of care, will become a loved family legacy long into the future.
Following are some of the tips to remember
EVERYDAY MAINTENANCE
Rugs need to be brushed or vacuumed with a suction machine routinely to prevent the development of harmful residue and coarseness.
Rugs also need to be rotated periodically to level out any areas of wear or un-even sun blur that might happen.
MOIST, HEAT, IMMEDIATE AND DIRECT DAYLIGHT
Moisture is hugely harmful to any rugs as they are produced using everyday materials - wool, cotton, and silk; these fibres are vulnerable to damage through dampness.
Wool can quickly shrink and should not be left wet for long periods.
MOTHS AND DIFFERENT PESTS
Harm from moth larva and other house rugs eating bugs can be kept away from as long as the handmade rug is cleaned routinely (by brushing or vacuuming) and is presented to light.
Rugs should not be kept away in soggy or dim circumstances.
MANAGING SPILLS
With any spillage or mishap involving fluids, speed is of importance.
Quickly smear with plain paper kitchen towels, absorbing the fluid until dry.
For spillage, including food, scrape up the solids with a plastic spatula or a spoon and smudge the moist buildup with kitchen towels.
EXTRA TIPS
Try not to use sharp objects to remove anything from your flatweave rug. You could wind up harming the warp of the rug.
Never brush any stain out of your floor rug. You will make it worse, which will further harm the rug's design, which can result in colour fading.
The ideal way to store rugs is to move them up firmly, beginning the roll from the side opposite the rug's direction.
CONCLUSION
This is everything you need to know before buying the perfect rug.
Now you understand what sorts of rugs exist, what lies under the surface for them, and what they are.
You can choose a rug as per your need and space. Check out the website if you are trying to find a curated collection among a huge range of handwoven rugs.
The best place to buy rugs online is Najaf Rugs.